Visit Freedom's Zone
Donate To Project Valour
Monday, June 13, 2011
It's Really About Energy Prices And The Fed Is Delusional
No matter how you slice it and dice, that's where we are. And energy prices are not correcting, so the slump is doomed to continue.

It's not about supply:


It's about lots of money chasing something that has value,
but the end result is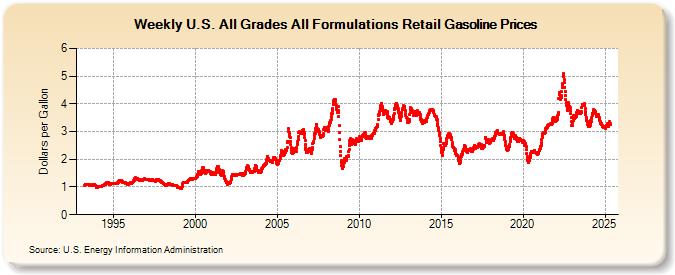 consumers and businesses with little money to spend. That's through the first week of June.

There's a lot of buying of petroleum product right now, as opposed to simply futures.

Traders think that they have margin because they are still off the peak quoted prices of 2008, but they don't, because in 2008 quoted spot and future prices were offset somewhat by longer contracts with lower prices, so this year the actual cost of oil to refineries has risen much more quickly.

The following graph only goes through April

: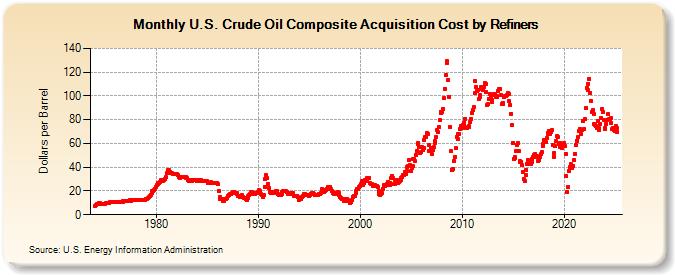 In April of 2011, refinery cost was $109.72 versus the April, 2008 cost of $106.09. See data.

The average petroleum product energy import price in April of 2008 was $96.81.
The average petroleum product energy import price in April of 2011 was $103.18. There is some offset this year due to higher internal production, but not much, so street prices weren't going to come down much, which is how we got to those June price levels you see in the first graph.

So all these people who should know better who are claiming that the effect on the economy of energy prices will wane in the second half are screamingly psychotic (in economic terms), because the real effect is JUST HITTING THE STREET.

This is how it works. After a few months with significantly higher gas and diesel prices (higher product pricing), consumers start to get really strapped. The first six weeks or so most of them just pull back on weekly spending, but eventually, everyone but Sheryl Crow discovers that this week, they do need to stock back up on TP, paper towels, and tinfoil. So that wears out. Then they juggle the bills a little. Two-three months, and they are in deep, and they aren't even walking in a lot of retail stores any more.

Between 2-3 months it shows in retail, so retail starts to push hard (coupons, mailed rebate certificates, that sort of thing). But it doesn't work, so staffing and hours get cut a bit after another couple of months. Once the pattern is set for a few months, they adapt to it. That is why by May retail employment started to turn down.

Between 2-6 months it starts showing up in public service businesses. Lawyers, doctors, insurance agents, etc. They start pulling back hard, and they don't make a lot of expenditures that they normally would (on average). All of a sudden all these businesses are cutting back.

So now all of a sudden the auto dealerships start hurting. Now once it has diffused to that point, things are going to get rocky fast. The angst of the the lower 60 percent has suddenly diffused into the 60-75% income bracket, and they spend so much relatively that it suddenly shows hard in retail, and they also often have businesses, and they hire and give raises. Well, this summer, they aren't going to be doing any of that.

I'd say we have lost our last chance at avoiding a downturn, because I've been calling these types of businesses over the last two weeks, and they are all seeing a big fall off in revenue. We'll see what NFIB says tomorrow; I have a hunch that it won't be very good.


Comments:
It was plain to see that devaluing the dollar to
spur exports would crush domestic demand as
energy costs spread through the costs of goods.
The only way to pay down the deficit, reduce the
trade imbalance, and to support asset prices was
to completely revamp our tax and trade policies.
We cannot continue to burden our working class
with high taxes while allowing foreign manufactured
goods to have free access to our market. This is not
1980 and those who think we can cut tax revenue
and spend like there is no tomorrow, are crazy.
We have to cast a wider tax net onto those that
wish to export to us. If they want their US investments
to be paid, they will go along.
Sporkfed
Post a Comment
Links to this post:
<< Home