Visit Freedom's Zone
Donate To Project Valour
Saturday, July 19, 2008
Who Let The Peons Vote?
Your lawmakers feel your pain.

You cheapskate peons are responding to higher gas prices by driving less.



Damn you! Don't you realize that this cuts the flow of funds to your Congressional Overlords?

Up with this, Congress will not put, which is why they want to raise gas and diesel taxes:

...lawmakers quietly are talking about raising fuel taxes by a dime from the current 18.4 cents a gallon on gasoline and 24.3 cents on diesel fuel.




...




The nonpartisan National Surface Transportation Policy and Revenue Study Commission concluded in a report this year that the U.S. needs to spend $225 billion annually over the next 50 years to create a highway and transit system capable of sustaining strong economic growth. Current spending, at federal, state and local levels, is about $90 billion a year.





Among other revenue-raising possibilities, the commission recommended gradually increasing the current federal fuel taxes to 40 cents a gallon.





The American Road & Transportation Builders Association is calling for a 10-cent-a-gallon raise and indexing the tax to inflation.
No special interests at all represented there, thank heaven. The problem with this sort of analysis is that some Americans already can't afford to get to work. Raising diesel taxes immediately boosts inflation, and raising gas taxes will produce a voter surge for the growing new party:


Hat tip Liberative

Needless to say this increase would be passed after the November elections. The idea about indexing gas taxes to inflation is really cute. That way, suppose gas prices dropped a dollar over the next year - gas taxes would still rise with CPI. Makes me feel all warm inside.

The political calculation is that when gas prices drop, the consumer won't realize that they aren't getting the drop. Not only that, it will leave room for your s_n_t_r to hold more hearings excoriating "Big Oil" for ripping off the consumer, demanding to know why pump prices are so high. Clearly a political win-win situation.



Anyway, here is a group of prospective Cthulhu voters listening to my stump speech, and as you can see, they were really energized by this news: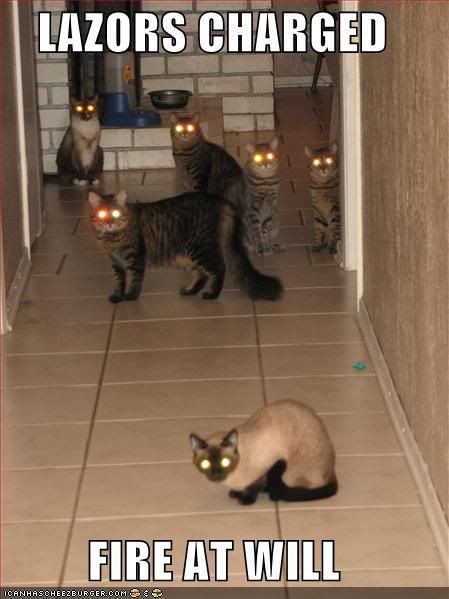 We do have to raise taxes, but since the current round of inflation is so profoundly regressive, it's a terribly bad policy to pass another regressive tax increase.

Comments:
Here's what I consider to be some pretty decisive words from Steven Den Beste at: http://chizumatic.mee.nu/ghosts_of_my_past
Here's what he says:
"I never enjoyed blogging about energy, anyway, because for too many people "alternate energy" is more about religion than about physics. They believe that if we are just creative enough, we can overcome fundamental physical limitations -- and it's not that easy.
In order for "alternate energy" to become feasible, it has to satisfy all of the following criteria:
1. It has to be huge (in terms of both energy and power)
2. It has to be reliable (not intermittent or unschedulable)
3. It has to be concentrated (not diffuse)
4. It has to be possible to utilize it efficiently
5. The capital investment and operating cost to utilize it has to be comparable to existing energy sources (per gigawatt, and per terajoule).
If it fails to satisfy any of those, then it can't scale enough to make any difference. Solar power fails #3, and currently it also fails #5. (It also partially fails #2, but there are ways to work around that.)
The only sources of energy available to us now that satisfy all five are petroleum, coal, hydro, and nuclear.
My rule of thumb is that I'm not interested in any "alternate energy" until someone shows me how to scale it to produce at least 1% of our current energy usage. America right now uses about 3.6 terawatts average, so 1% of that is about 36 gigawatts average.
The way you can tell that a fan of "alternate energy" is a religious cultist is to ask them this question: If your preferred alternate source of energy is practical, why isn't it already in use?
Why not? Because of The Conspiracy™. The big oil companies don't want it to happen, and have been suppressing all this live-saving green people's energy all this time for their own nefarious purposes.
As soon as you hear any reference to The Conspiracy™, you know you're talking to someone who is living in a morality play. That isn't engineering any more, that's religion. And while religion is an important part of many people's lives, it has no place in engineering discussions.
UPDATE: There's actually another common answer to the "Why not" question. It's because you engineers are just too hidebound and conservative and unimaginative. If you'd just get on board and recognize how utterly cool and romantic these other ways of producing energy would be, then you could wave your magic engineering wand and make it happen.
That's another kind of religion. It's not a religious struggle against evil (as personified by Big Oil) so much as a religious image of paradise. If the adherents of this kind of religion can just convert enough doubters, then paradise can happen. If you just believe, we can all be saved! Hallelujah, baby! Praise Gaia and pass the biodiesel!
Thanks, but no thanks. My "conservatism" on this subject is due to my understanding of the laws of physics and the principles of engineering, not to me being hidebound and unimaginative."
We need new, clean energy for three different areas.
1. Transportation Now: Gasoline, diesel, ethanol. Future: Electric, hydrogen or?????
2. Generating electricity Now: Coal, natural gas, nuclear, hydro, wind, solar, geothermal. Future: Nuclear, hydro, fusion, or ????
3. Heating and cooling buildings. Now: Natural gas, electricity (heat pumps, furnaces), Passive and active solar, and wood stoves. Future: Heat pumps, geo-thermal heat pumps, passive & active solar, or ????
In the meantime we need enough supplies of those finite resources - oil, natural gas, and even coal to carry us through to the energies of the future.
Post a Comment
Links to this post:
<< Home