Visit Freedom's Zone
Donate To Project Valour
Monday, October 19, 2009
A Decade With Negative Growth
Well, I'm done with my preliminary calculations. I am still running a fever, sometimes quite high, so I won't be posting very much for a while yet.

Not that posting would be very appealing even if I felt better, because everything I've got shows that under current government policies (excluding health care reform and cap and trade), we have created the overwhelming probability of a decade that will show negative GDP growth. I'd call that a depression. Depending on when the Fed changes rates (with the earlier hikes giving the most growth), it's a net over a decade of -2% to -9%. Oh, joy.

Mind you, that won't mean that you don't have some positive periods, but our current policies are building massive risks and government losses which must be funded by the taxpayers, on top of higher structural deficits, which must be funded by the taxpayers, and the inevitable result will be no jobs growth, lower net incomes for most households, and much higher taxation for higher income households. All of that would not prevent growth if it were not that both the Fed and the overall government is now wedded to zombie banks which it cannot allow to fail, and in fact is now following a policy of increasing their hidden losses instead of working them off.

It would appear we are screwed.

What's going to determine the next five years is one simple dynamic; mortgage rates have been pushed so low in a high loss environment that no sane lender would underwrite mortgages at these rates without the ability to lay off risks to the government. Now the GSEs do not underwrite all types of loans, so we have a two-tier rate schedule and an utterly dead private MBS market.

So everything is being sanitized through the government, but that is happening at the cost of very high future losses. Right now money is being slowly but surely siphoned out of the general economy through bank deposit deployment shifting steadily into Treasuries and government-guaranteed low return options, which of course has the effect of creating very low bank interest rates - rates that are below inflation rates, thus a negative real interest rate on money.

The current situation is not disputable. A cursory inspection of H.8 (Assets and Liabilities of US Commercial Banks) shows what is happening. From May to Oct 7th, on a seasonally adjusted basis:

Bank deposits grew approximately 130 billion.

Bank credit dropped about 325 billion.

Bank loans and leases dropped a little under 420 billion.

And bank credit invested in agency MBS and Treasuries grew almost 100 billion.
Borrowings from other banks have dropped more than 400 billion.

Of course the very high bank chargeoffs show where the missing money went - it is simply a loss. A Q2 chargeoff rate of 2.65%? That is about 100 basis points above the previous high, and it is still growing.

The money supply in circulation is being choked off. Naturally this creates an incentive to invest money in anything that would generate a cash return, no matter how small, so we have funded stock and commodity speculation.

Among the commercial analysts, there is a desperate attempt to justify current increases in stock and commodity prices, most of it completely unfounded.

Is the situation in retail improving in a structural manner? No. The wider indices show continued degeneration in pricing power.

Is the dollar declining, and are the costs of imported necessities to the US consumer rising? Yup.

Is the expected real return on sales of most consumer consumption items in the US declining? Yup.

Will that fund business investment and growth? Nope.

The net result is Japan. See Mauldin's last newsletter for a brief summary of what really happened to Japan. For two decades, there was little to no real growth in their domestic economy. Most companies invested externally, which is exactly what is going to happen to the US. This creates a situation in which you have low to no growth in wages and and consumer incomes.

The theory being presented is that external buying from manufacturers benefiting from a cheap dollar will be our way out. There are two problems with this theory. The first is that there are growth problems elsewhere in the world, especially in China. The second is that a cheap US dollar accompanied by high corporate taxation and an expensive operating environment does not create internal corporate investment. It creates external corporate investment. If we wanted to use a cheap dollar to expand the manufacturing share of the US economy, we'd need to cut corporate tax rates to about 25% max (and phase out some of the tax specials), plus assure a steady energy supply.

Ask yourself if you would expand or invest in US plant under the current environment? If you have answered yes, you do not understand business very well.
The decision has apparently already been made by US manufacturers NOT to expand internally at this time.
We blew through some of our magic ratio levels this summer, and restocking should be well underway (these graphs are from August):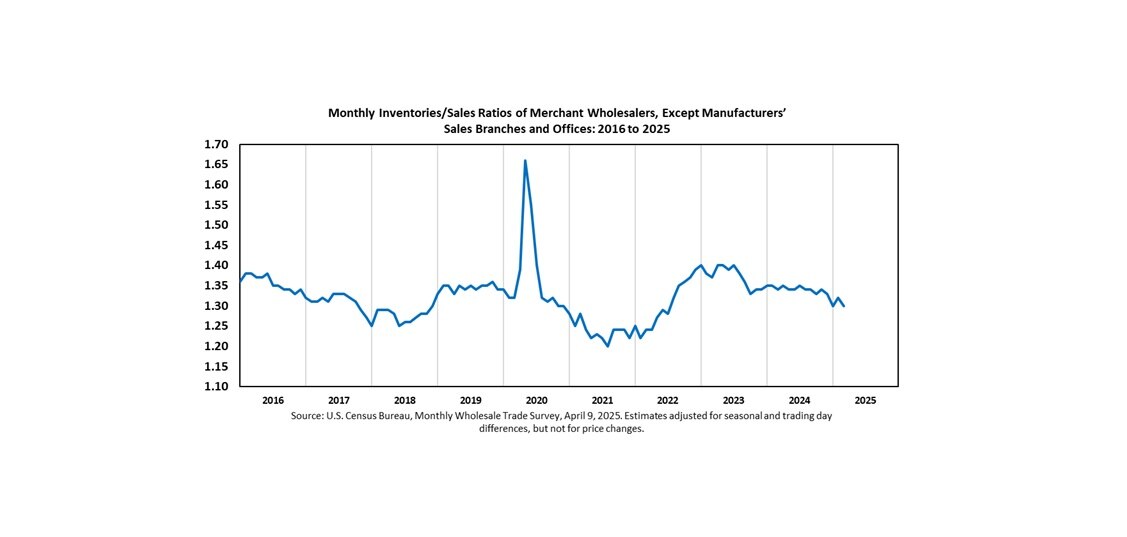 A look at H.8 shows that C&I loans at banks have continued to drop, and we are seeing no pop at all in commercial credit for nonfinancials. Flat. "He's dead, Jim!" (to quote the good doctor). There are only the faintest indications in NACM that business credit is expanding, so the net is still down. Mind you, we are not worrying about YoYs, because prices have dropped so much. We are just worrying about the June to current trends, and those are consistently poor to declining. Now you cannot have a business expansion without using money. It does not happen. Saying that it can happen is equivalent to believing that video in Colorado was really of a space alien evincing a fascinated interest in the domestic customs of UFO enthusiasts. Only Wall Street economists are capable of such nonsense when they go In Search Of Optimism. These are the same folks who were highly reassuring about financial risks in 2007.

So right now, we don't seem to have a carrying wave of growth of any sort. Normally, a neutral is a positive for growth because people try to find a way. But in the current situation, this is not so. For one thing, stimulus this year did provide some boost, some of which is due to expire. Another unpleasant truth is that state and local governments are running into deep funding problems, and are being forced to raise taxes and fees plus cut spending, which is a very broadspread negative vector. Finally, small businesses are cutting employment and shutting down at a very high rate. Because these businesses account for such a big part of the jobs base, this is an unfortunate development which will have widespread effects. The businesses shutting down are not just restaurants and independent retail, but service businesses such as welders, mechanics, HVAC etc.

CR has written about his worries for 2010, and that is worth a read as well.

No ten year forecast is worth anything, because public policy changes in response to experience. There are public policy responses which could restore real growth, but there are also public policy responses which could make the situation worse.

It's worth noting that over the last six weeks many economists have shifted toward a more negative outlook.

Comments:
MOM,
I'm not sure the stock market is over-priced. Sure, by traditional measurement, but traditional measurements don't really factor in runaway inflation. The best analyses I've seen demonstrate that the market is moving inverse of the dollar and positively correlated with foreign investment flows. Basically, our trading partners are shoveling their dollars into equities and dollar-denominated commodities as fast as we pay them for their products.
Is that a bad deal on their part? Maybe not, if our future looks like Weimar and Argentina. Or even just like Jimmy Carter. At least they're likely to own something at the end of it all.
Post a Comment
<< Home